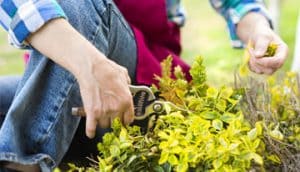 ​
This is an 8 module online course, leading to the RHS Level 2 Principles of Horticulture Certificate. The most popular, well-known RHS certificate!
This is the most popular RHS qualification – an excellent foundation for a new career in gardening or horticulture, as well as a popular course among keen amateur gardeners. This is also a great qualification for self-employed gardeners and garden designers – it not only gives you all the knowledge you need to work professionally in this area, but the certificate is widely recognised by the general public.
The course includes full tutorial support from a personal tutor who you can contact at any time. Our online support team is also available up to 9pm each evening, 7 days a week, so you can access help at the time you need it.
A solid preparation for the exams, very useful. A lovely, encouraging tutor made all the difference during revision too, especially when I had a bit of a wobble. Very supportive!

Cath Lee
RHS Level 2 Student                 
The course is made up of the two short Level 2 courses:
RHS Level 2 Certificate Principles of Garden Planning, Establishment and Maintenance
RHS Level 2 Certificate Principles of Plant Growth, Propagation and Development
At the end of the course, you will be ready to sit exams for the RHS Level 2 Certificate Principles of Horticulture, which you can do at an authorised examination centre in your area. (There is an additional fee for the examinations.) You will also receive a Certificate of Course Completion from EGS.
For a full copy of the RHS syllabus click here.
When you become a student you're assigned an expert personal tutor who you can contact at any time by email and who will work with you throughout your course. A member of our team is also available by instant chat between 9 am and 9 pm, 7 days a week, to answer any questions you might have at time to suit you.
Course material is delivered as pdfs directly to your email address. You can then save the files to your computer or print them off. You can also add printed workbooks to your order.
Qualification
RHS Level 2 Certificate Principles of Horticulture
All students are also awarded an EGS Certificate of Course Completion on successful completion of the course.​
Book Now and Begin Studying Within 2 Hours!
The first batch of course material will be delivered within 2 hours* and you can then begin working through the material, print it off or save it to your computer. (*7 days a week, between the hours of 5am and 9pm uk time only; at other times we'll send through your material as soon as we get back to our desks!)
Printed Notes
Your course material is delivered in a .pdf format directly to your inbox. You can then save the modules to your computer, so you can study when offline. You can also print your course material off if you wish.
If you prefer, you can order a printed copy of the course notes from EGS. These are despatched in large, A4 binders and delivered by courier. The cost is £70 including courier fees.
You will be offered the option to purchase a printed copy of the course notes after enrolment, but you can order them at any time during your course. This offer is only available to students currently enrolled on the course.