An in-depth guide to wildlife gardening, including expert tuition.
Spring Offers now extended to 30th May: Only £105 – Enrol below and begin studying within 2 hours!
Turn your garden into a wildlife haven with our comprehensive course… !
This 6-module course is for the keen wildlife gardener who would like to learn how to plan and maintain a garden that is a haven for wildlife. Includes all required study material, supplementary reading and expert, one-to-one tutor support. The course material is delivered in a pdf format directly to you email address. You can also add printed workbooks to your order.
The course is packed with practical tips and ideas. It includes advice from wildlife experts and botanists as well as successful wildlife gardeners. In addition the course explores the latest research in this field.
When you become a student you're assigned an expert personal tutor who you can contact at any time by email and who will work with you throughout your course. A member of your tutorial team is also available by instant chat between 9 am and 9 pm, 7 days a week, to answer any questions you might have at time to suit you.
Qualification
Edinburgh Garden School Certificate in Wildlife Gardening
Course Content
Subjects covered include: Creating a balanced and abundant wildlife garden;  creating a healthy soil; the role of hard landscaping; key design elements; choosing the right plants for your wildlife garden;  a complete planting plan; understanding planting elements; borders and beds; creating a wetland area; populating your pond; attracting new species into your garden; supplementary food sources for wildlife; effective assessment of a site; wildlife potential; understanding the hedgerow habitat; selecting the right species; hedgerows as wildlife highways.
A detailed practical guide for gardeners wishing to create a wildlife-friendly garden, including suggestions for wildlife homes, food and water sources, and creating a balanced ecosystem that is good for both wildlife and people!
Module 1: Why a Wildlife Garden? Explore the importance of wildlife gardening.
Module 2: Ecology in the Wildlife Garden. Creating a balanced ecosystem. Garden ecology. Understanding wild populations.
Module 3: More on Wildlife Garden Design. A full plan of your wildlife garden.
Module 4: The Wetland Habitat: The Wildlife pond. Boggy and marshy areas.
Module 5: The Woodland-Edge Habitat. Planting plan; selecting the right species; exploring natural woodlands. Shrub border. Hedgerows.  
Module 6: Grassland and Biodiversity. Natural lawns and wild flower meadows.
Book now and begin studying within 2 hours!
The first batch of course material will be delivered within 2 hours* and you can then begin working through the material, print it off or save it to your computer.
(*7 days a week, between the hours of 5am and 9pm uk time only; at other times we'll send through your material as soon as we get back to our desks!)
Spring Offers now extended to 30th May.
£195, Now only £105!
Payment Options
Add Printed Workbooks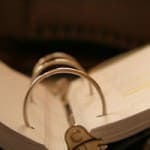 Our courses are delivered online as pdf files. However, you can also order printed workbooks to accompany your course. These include all of the course notes in the pdfs as well as additional activities and space to allow you to make notes as you work through the course material. Printed in B&W, the workbooks are supplied in matching, sturdy A4 ring binders. Price includes post & packing. Workbooks are available to UK-students only.
£260, Online Course and Printed Workbooks, only £165!
Spring Offers now extended to 30th May.
The first batch of online course material will be delivered within 2 hours and you can then begin working through the material. Your workbooks will be delivered by Royal Mail within 5 working days.
Payment Options – Course with Workbooks